Course Dates | Winter-Spring Semester | January-May 2018
· For your convenience, we offer courses 3 times a day: Intensive morning courses (in yellow), intensive midday courses (in orange) and regular evening courses (in light blue).
· Other courses may be available at other times on demand. We will be happy to hear about the course level you need!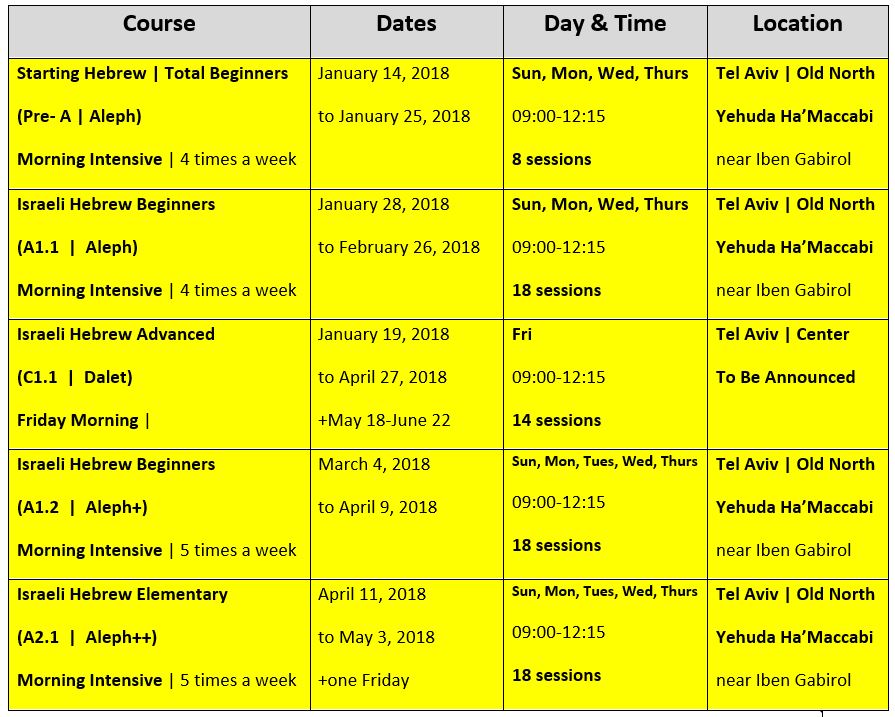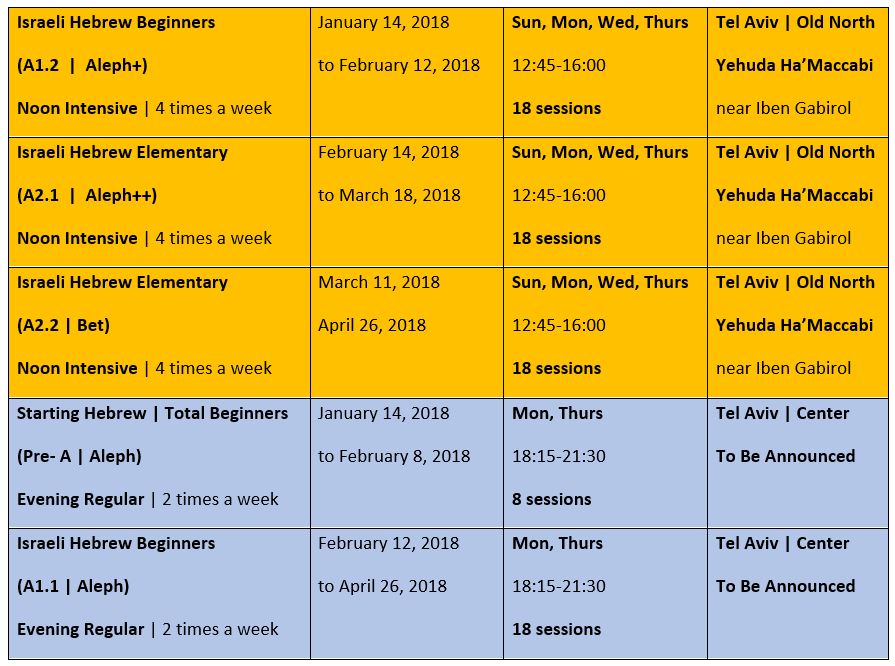 Other courses may be available at other times on demand.

We will be happy to hear about the course level you nee

d

!

No

classes on the following dates:
New Year's | January 1, 2018
Purim | March 1-2, 2018
Passover Khol Ha'Moed | March 30 to April 6. 2018
Memorial Day Eve | April 18 evening 2018 (morning and noon classes will take place)
Independence Day | April 19, 2018
Shavuot | May 20, 2018
Rosh Ha'Shana | September 9-11, 2018
Yom Kipur | September 18-19, 2018
Sukkot Khol Ha'Moed | September 23 to October 1, 2018